What do you do when you get sent up in to deep dark Africa with one mission "Finish that
fucken
road". Yes that's it you got it, get completely wasted on cheap local booze. The
ChumpStylers
good mate The Tanzanian Devil
Pautzie
has been up in
Tanz
with a bunch of other
Sefricans
building roads from the end of last year. They reckoned they have fucked up weekends that rival (may even beat) ours. So without further
adu
I present you with
Pautzies
' email, hey its not poetry but you'll definitely get the picture - oh and if you wondering who
Pautzie
is - he's the guy that doesn't look Afrikaans:
--
Hey
chinas
,
Thought I'd just let you know what happens here most weekends.
Attached some pics for you. Starts on Friday night in the bar (Diamonds and Dust). You can see the
Subbies
wrestling on the floor and throwing drinks on everybody. We're all fucking wet.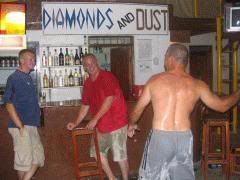 Then The pic of the arses. The fucked up thing is the dude with his balls over his pants. Have you ever seen ox balls like that? When he gives his chick doggy style she gets blue eyes from those things. That's one for chump-style.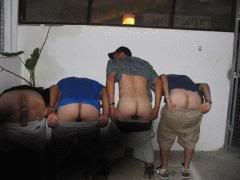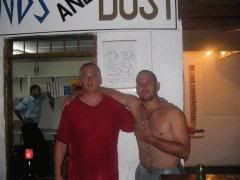 Then Saturday night party in my room, (the room I was evicted from after the party because we kept everybody in the block awake all fucking night.)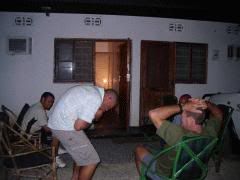 My dream to be a ice hockey goal keeper comes true.
Then a Sunday a while ago, drive into the bush only to get stuck and spend the rest of the day digging ourselves out.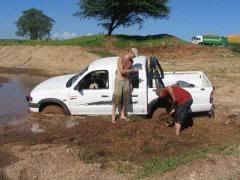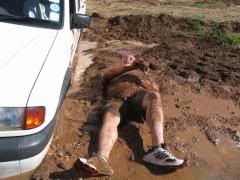 You guys must know that since arriving here and the other guys hearing me laughing my fucking balls off in my office. They too have started frequenting Chump-Style. You should be getting more hits from wherever it is that our service provider is located. Think we linked into England somewhere by satellite. That's why they asked me to send this shit. Show you some fucked up weekends from up here. Don't have the pics of our trip to
Mwanza
here but they are worse.
Out
--
Pautzie



Good luck for this weekend guys, tear it a new one.